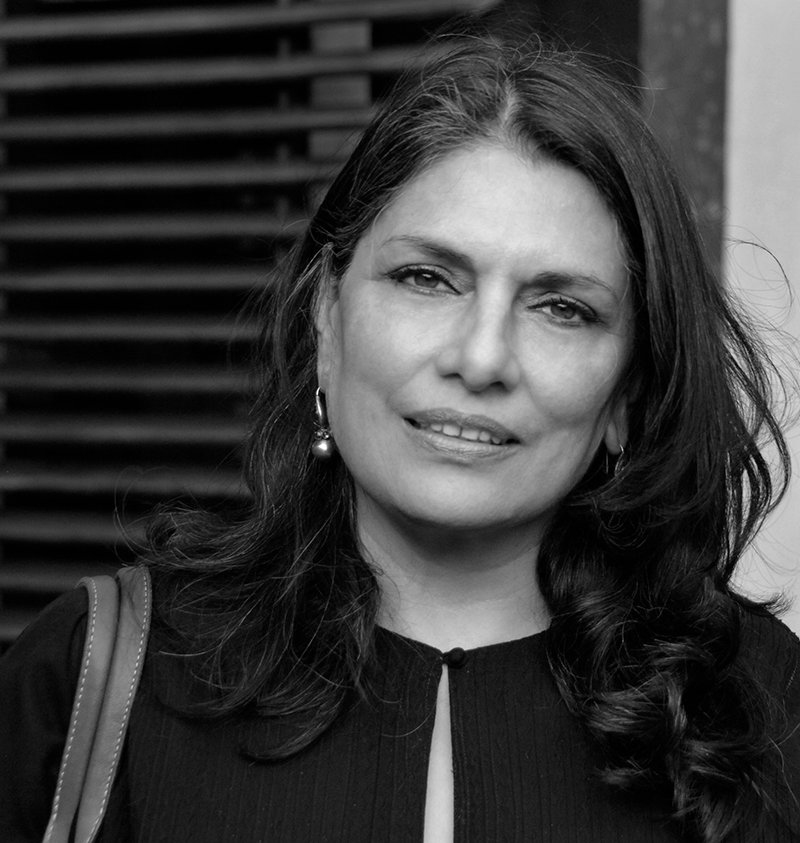 About - Sunita Kohli
Sunita Kohli has a Master and a BA (Hons.) degree in English Literature. She is an autodidact, with no formal training in design. But, she has had the distinction of being the first interior designer to be conferred the Padma Shri in 1992; the first Indian designer/architect to be invited to give an illustrated lecture at the prestigious National Building Museum in Washington DC in 2003; and the first woman to be appointed, in 2014, as the Chairperson of the School of Planning and Architecture in Bhopal, a National Institute of Excellence.

Sunita Kohli is the President of K2INDIA. She is a research-based interior designer, a reputed leader in historical interior architectural and architectural restoration and since 1971, a manufacturer of fine contemporary and classical furniture.

Sunita Kohli, is an honorary co-expert consultant for the Integrated Development of the Samadhi Complex in New Delhi and the Samadhi to the late former Prime Minister, Shri Rajiv Gandhi in Sriperumbudur. She is a member of the Advisory Committee of Rashtrapati Bhavan; a member of the General Council of the School of Planning and Architecture, Delhi and is on the Academic Advisory Board of the Sushant School of Art and Architecture, Haryana.

Sunita Kohli is a Founder Trustee of the SATYAGYAN FOUNDATION in Varanasi (http://www.satyagyan.com), an affiliate of 'WORLD LITERACY CANADA' (http://www.worldlit.ca). She is Chairperson of the Board of Trustees of 'SAVE-A-MOTHER' (http://www.saveamother.org). In 2005, Sunita Kohli founded the 'MUSEUM OF WOMEN IN THE ARTS, INDIA'.

Amongst many institutions in the USA and the UK, Sunita Kohli has lectured in Harvard and in Emory Universities and in the University of Edinburgh and the Glasgow School of Art in the UK. She has presented several papers on Design, Architecture, Historical Conservation, Literature, Mughal Jewellery as a Statement of Empire, World Heritage Cultural Sites in India and on Social Entrepreneurship. Presently, four books are under preparation and publication: a Children's Series on Indian Culture, commencing with a book on Delhi's Architecture, illustrated by the grandchildren, Anadya, Zohravar and Aaryaman Bhati; 'Tanjore Paintings'; 'Awadhi Cuisine from the Jehangirabad Kitchens'; and a book on 'World Heritage Cultural Sites in India'. For 'The Millennium Book on New Delhi', published by Oxford University Press, Sunita Kohli wrote the chapter on Lutyens and New Delhi, titled 'The Creation of a Planned City'.